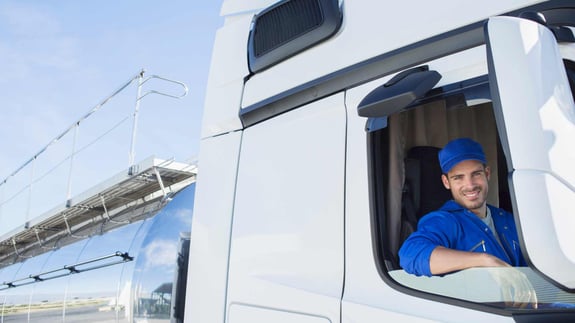 Hauler Payroll
Manage contracts and pay milk hauling services with ease, accuracy and transparency.
Take the complexity out of calculations
A reliance on spreadsheets to manage dozens of variable contractor payments can lead to discrepancies across individual milk hauler contracts. Using formulas to calculate payments becomes difficult and resource intensive as your contractor network scales. You need an integrated solution, built to handle the complexities of the dairy industry, that makes it easy for you to manage contracts, ensuring accurate and timely payments.
Streamline hauler payroll through accurate automation
With accurate data and greater visibility over contracts, MADCAP's Hauler Payroll solution eliminates the need for spreadsheets, minimizes discrepancies, including handling the payments for split loads and co-mingling of milk, and creates efficiencies in communication between you and your hauler contractors. Most importantly, it ensures that while your milk haulers are paid correctly for their services, your milk supply remains uninterrupted.
Reduce confusion and inaccuracies on milk swap balancing, milk co-mingling and split loads, providing more transparent payment processing
Strengthen contractor relationships through streamlined communication and efficient processing of payments
Reduce unproductive time spent resolving payment disputes
Minimize administrative processing headaches and free up finance and accounting staff for more productive tasks
Payment integrity
All your payments are based on clear and transparent calculations, stored and tracked within MADCAP for full auditability and compliance.
Enhanced transparency
Haulers gain visibility and transparency in the payment process, enhanced communications which foster positive long-term relationships.
Real-time data
Issues are identified in real-time and mitigated and monitored faster with ease. Access to data also saves time with immediate load confirmation with haulers.
Formula driven
Flexible formula and parameter-driven calculations that can process all your payments. This leads to simpler management, optimization, and cost savings.

Talk to our team
MADCAP's solutions are scalable and configurable to the needs of your organization. Learn about how it could work for you. "MADCAP makes scheduling more efficient, preventing unnecessary collection costs"